H.M.Rubensperger GmbH
Strohhof 13
83413 Fridolfing
Germany

Tel.: +49 (0) 8684 1443/44
Fax: +49 (0) 8684 1499

Email: officeh-m-rcom
Internet: www.h-m-r.com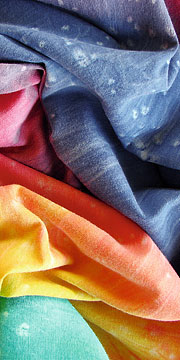 Innovation by

H.M.Rubensperger GmbH
Located in Fridolfing in the south of Germany near the Austrian border, H.M.Rubensperger GmbH is since more than 30 years active in textile and paper industry.
Privately owned and independent the company takes care that all the products are environmentally friendly, which is e.g. recorded in the Öko-Tex Certificate. The range includes the newest generation of ecological products for chemical engineering in textile and paper industries.
TQM
The production as well as the quality control are performed according to the guidelines of TQM (Total Quality Management).
We regard ourselves as a service provider. All our partners are offering a perfect service, which meets the expectations of our customers.
Being represented all across the world, we can guarantee the best technical support and delivery just in time.