H.M.Rubensperger GmbH
Strohhof 13
83413 Fridolfing
Germany

Tel.: +49 (0) 8684 1443/44
Fax: +49 (0) 8684 1499

Email: officeh-m-rcom
Internet: www.h-m-r.com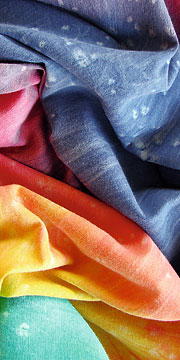 Innovation by

Environment
Best in class, environmentally friendly & clean technology
Since the foundation of the company ecological aspects have been given highest priority. Many years of research resulted in ecological and safe products which reduce global pollution.
Sustainable and environmentally friendly technologies lead to state of the art products.
These facts have been confi rmed by various research projects in cooperation with universities e.g. the Institute of Textile and Chemical Engineering, Denkendorf in Germany.